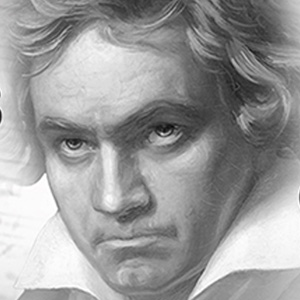 Beethoven's Birthday Bash
Featuring:
Kate Egan, soprano | Kyle Gantz, bass-baritone
Christine Harada Li, violin | Linda Ottum, cello
Juliana Osinchuk, piano | Special guests
Sunday, January 5, 2020 at 4:00 PM
UAA Recital Hall
Tickets available here.
Celebrate the 250th year of Beethoven's birth with an assortment of his lighter, lesser known musical gems.
This concert showcases music that does not fit neatly into the standard "three period" division of Beethoven's life. Bridging the large scale works of his "heroic" era and the more experimental music of his later years is a decade devoted to lighter and accessible pieces, many incorporating or influenced by traditional folk melodies. These songs, theme and variations, and short piano pieces were hugely popular during his lifetime. Discover Beethoven's set of Scottish Songs – with English lyrics – in creative and diverse arrangements for voice and piano trio.
Our featured work is Wellingtons Sieg (Wellington's Victory). This musical portrayal of theBattle of Vitoria (a decisive conflict in the Napoleonic Wars) is a musical novelty complete with military marches, musical depiction of cannon and musket fire, and a grand fugal finale. One contemporary reviewer proclaimed, "it has no equal as a work of tone painting."
Join us for a post-concert reception – with birthday cake, of course!